Capri Inground Pool Liner by Loop Loc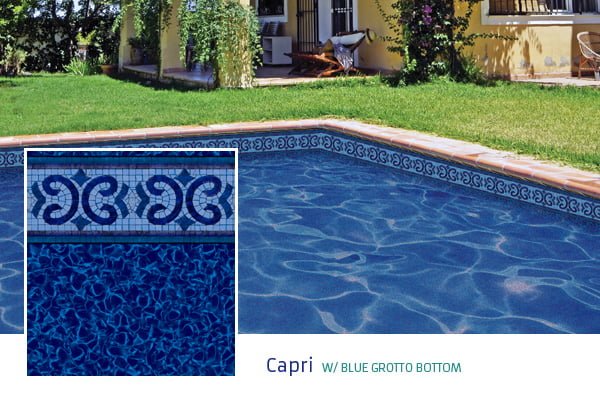 Electric Blue Base/Available in 20 & 28 mil.
The Blue Grotto on the magical isle of Capri creates breathtaking hues of blue light as the sun bursts through its waters. Now you can bring the magic home.
Blue Grotto Bottom is available in 26 mil. textured pattern for pool steps.
We make replacement pool liners for any pool shapes
Download a Pool Liner Measuring Form
Or send a message below, you can upload your completed measuring form and any pictures below.