Hampton Blue Inground Pool Liner by Loop Loc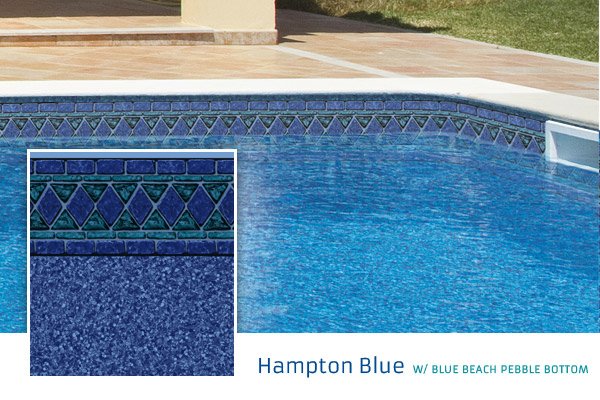 Dark Blue Base/Available in 20 & 28 mil.
Classically elegant, this popular design brings out your pool water's natural beauty.
Please note: this pattern has a solid blue selvage edge on the top which will show under the bead and before the pattern starts.
Blue Beach Pebble Bottom is available in 26 mil. textured pattern for pool steps.
We make replacement pool liners for any pool shapes
Download a Pool Liner Measuring Form
Or send a message below, you can upload your completed measuring form and any pictures below.