Harmony Inground Pool Liner by Loop Loc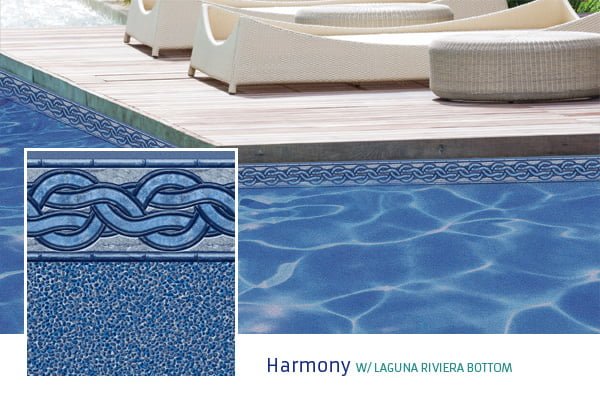 Light Blue Base/Available in 28 mil. only
This gently interlaced pattern exemplifies why you installed a pool in the first place: to experience a spirit of peace and harmony. Enjoy.
Laguna Riviera Bottom is available in 26 mil. textured pattern for pool steps.
We make replacement pool liners for any pool shapes
Download a Pool Liner Measuring Form
Or send a message below, you can upload your completed measuring form and any pictures below.